site links
External Links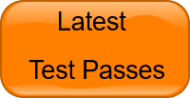 You've passed your driving test - now what?
Passing your driving test is an excellent achievement , it's the important first step towards becoming a safe driver for life. Here's what you should do next:
A few words of thanks to your instructor would not go amiss but before you rush out on your own to celebrate with your friends just consider the following: Your extreme happiness can affect your driving - let yourself calm right down before you drive again.
Your instructor will probably have some words of advice as well as praise, after you pass. Listen carefully as you are now a high-risk driver.
DRIVERS AGED 17 -25 REPRESENT 16% OF FULL LICENCE HOLDERS, YET ARE INVOLVED IN 28% OF CRASHES, AND ACCOUNT FOR 52% OF DEATHS ON THE ROAD
To avoid becoming one of these statistics, treat every drive you make as a learning experience.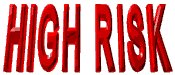 We recommend you buy a set of green "L" or "P" plates for your car, so that other road users realise you are an inexperienced driver.

Try to maintain and develop the high standards you adopted as a Learner driver.
In a few years when you have more experience, consider taking the Institute of Advanced Motorists Test. It's very low cost and well worth doing. Click here for their web site.