automatic driving lessons in shropshire
Testimonials and reviews on Google. Click here then the "review" link on the left of the new page.( Opens in a new window).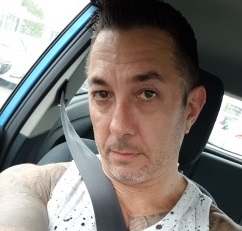 My name is Mark Sellick and I have been in the training business for over thirty years. I have been involved in training all my working life starting in materials handling. From this I gained a lot of experience which I put towards starting my own business.
I served my "apprenticeship" as a driving instructor with BSM and the AA. I have many successful clients and my pass rate is consistently above the national average.
Based in Telford I am in a position to offer highly competitive, friendly and comprehensive instruction for anyone who wants to pass their car test. My philosophy is not just to train people to pass a test, (many other schools do that), we want our students to be safe, responsible drivers who also have some basic knowledge of cars!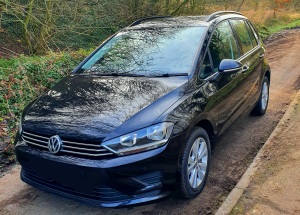 I use a VW Golf mk 7, seven speed automatic transmission car for lessons. The vehicle is roomy, easy to drive, very safe and has excellent vision all round. It includes seven airbags, stability control systems, city emergency braking and was voted 5 star maximum rating in crash tests.
The benefits of automatic driving lessons
For many years I offered lessons on cars with both manual and automatic gearboxes but the demand for automatic driving lessons has increased enormously over the years to the point where there are not enough hours in the day so nowadays I provide automatic driving lessons only.
Modern day cars with automatic transmissions are extremely reliable and very easy to drive. It also makes it much easier to pass your test so no wonder they are popular.
Good, safe driving shouldn't be limited to passing your test. I also like to encourage successful students to take a pass plus course which can easily save a young driver a lot of money on insurance premiums and can help to make you a safer driver for life.
I want this site to be informative so when we discover any changes to motoring/driving regulations I will publish them here. I also publish this information and news of test successes on my Facebook Page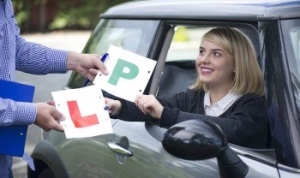 Thank you for visiting this web site. You can contact me to talk about automatic driving lessons by using the link at the bottom, left of every page, telephoning either of the numbers above or through my contact page. If I don't answer please leave a message and I promise I'll get right back to you within twenty four hours.
Please feel free to check out the testimonials by clicking the "Test Passes" link or the, more recent, "Testimonials and reviews" link above. They are all genuine and most live in the Telford and Newport area. If this website has been of use to you, I would appreciate it if you would comment using the social media buttons on the left. This helps me to maintain the site high in the search engine rankings.